Harrisburg, PA – The Grand Children's Hunter Championship, presented by Marshall & Sterling, is going home to Virginia with Emilie Beasley and her winning mount, Debonair.
Beasley and her 10-year-old Hanoverian kicked things off in the Children's Hunters 15-17 with a win in the over fences on Friday, October 20, and they returned on Saturday to only better their efforts, winning another over fences round and the under saddle.
"I was really nervous coming into [Saturday] because I had done well [on Friday], and coming into the hack, there were some really good competitors," said Beasley, who was up against a field of 28 entries. "[Debonair] came out victorious for the hack and that set a good mood for the rest of the day. We got an 84; that was not expected, but I'll take it! He was the best horse I could ask for."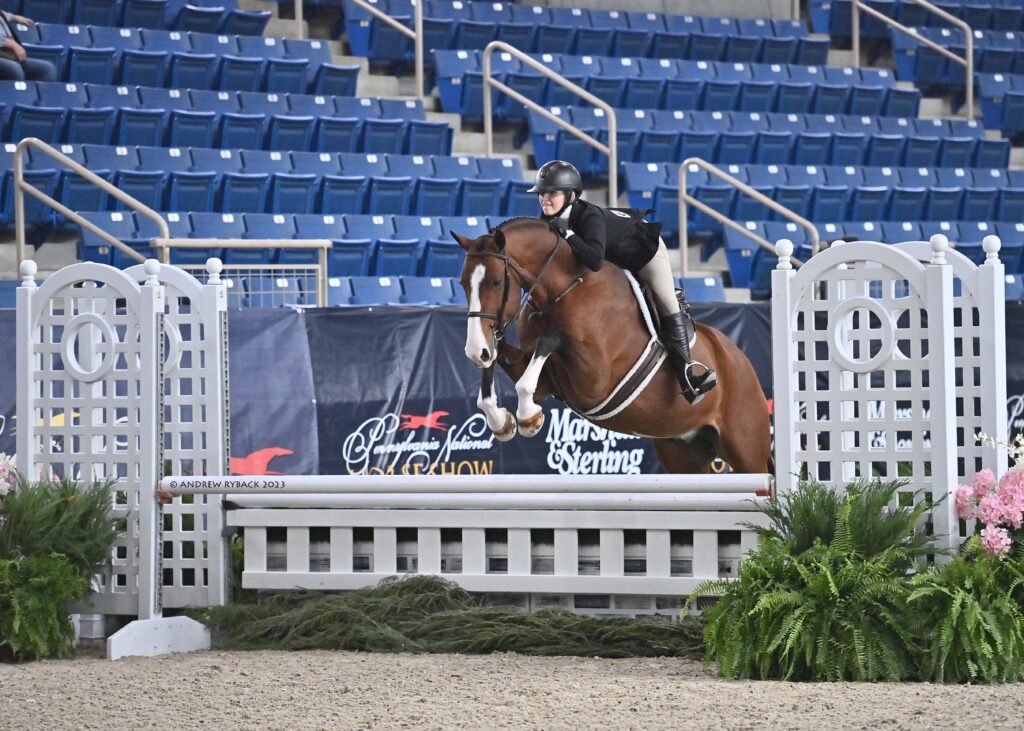 Beasley, who trains with Chris Wynne, has been partnered with Debonair for the past four years, but this year marks the pair's first trip to Harrisburg.
"I absolutely love it [at Harrisburg]," said Beasley. "The people are so nice, and the facility is great. Everyone is being so congratulatory, and I couldn't be happier with everything and how everything turned out."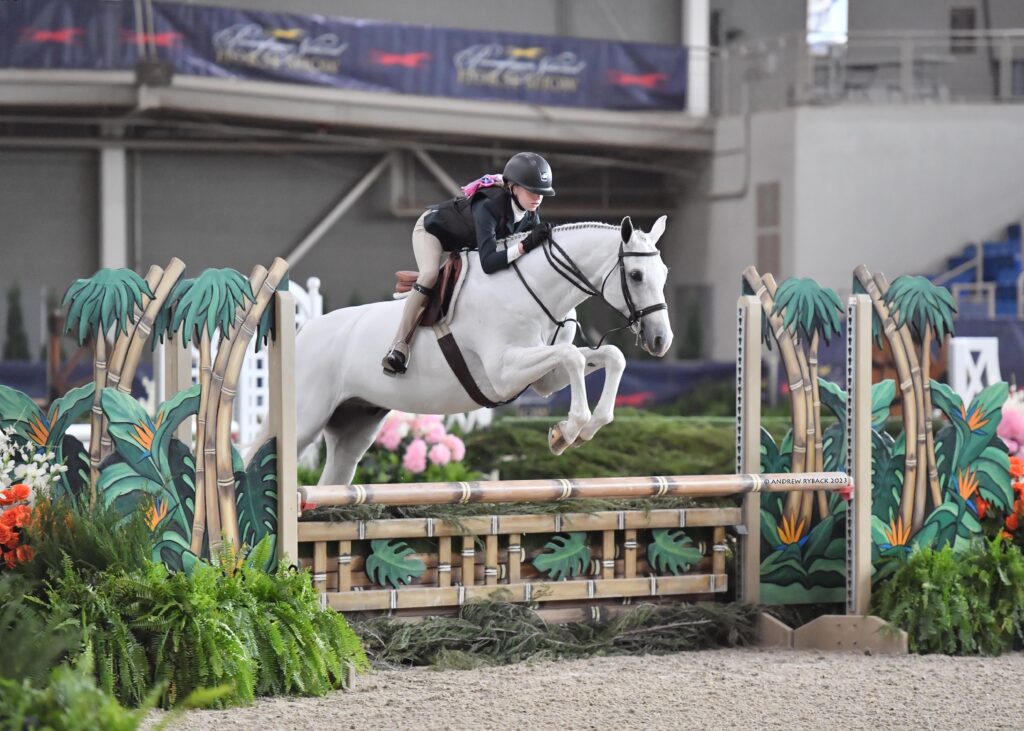 Finishing behind Beasley and Debonair as the reserve champions in the Children's Hunter 15-17 were Nyla Semaan and Consensus.
Earning the Children's Hunter 14 & Under Championship was another PNHS first-timer, Maxima Lanasa aboard Curill, owned by Please Daddy Please LLC.
Lanasa has only had the 12-year-old Warmblood gelding for roughly four months, but the pair has meshed quickly – which was evident as they rode to two second-place finishes over fences and a sixth in the under saddle.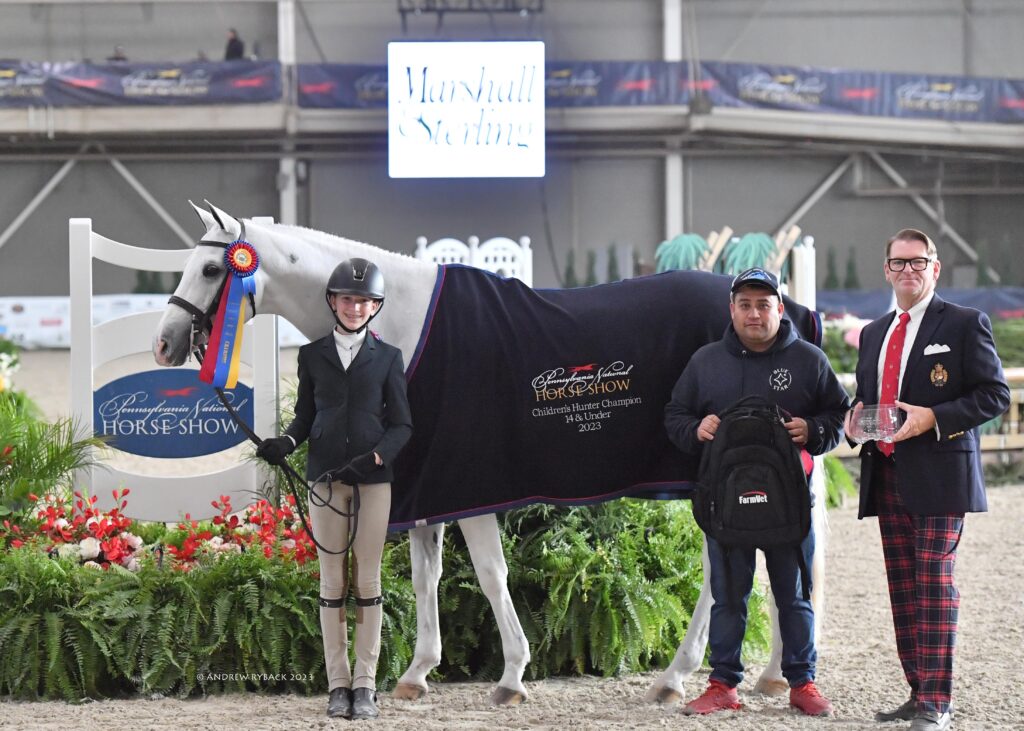 "He's really smooth and very sensitive, so you don't need too much leg or too much rein," said Lanasa of the horse known in the barn as Cauliflower or Cauli. "Everything comes out perfectly; he's just amazing to ride. [On Saturday], we were the first ones in, which I was a little nervous about because the last time I was the first on in, I went off course! But he was really good, and every jump was amazing. He was so good throughout [the week], and we got an 87 [on Saturday morning]."
The Children's Hunters concluded with the $10,000 Penn National Children's Hunter Finals, where the win went to Campbell Cauthen and Qoriolis Effect SCF, owned by DTCM, LLC. Lanasa and Curill finished in second, and third place went to Taylor Ward and Gifted.
For full results of the $10,000 Penn National Children's Hunter Finals, click here, and for results of all of the Penn National Children's Hunter classes, sponsored by Marshall & Sterling, visit pnhs.showmanagementsystem.com.