Las Vegas, NV – The first Fédération Equestre Internationale (FEI) victory of the 2021 Las Vegas National CSI4*-W went to Uma O'Neill on Tuesday, November 16, at the South Point Hotel, Casino & Spa. The Olympic veteran earned the win in the $5,000 1.35m Blenheim EquiSports Welcome Two-Phase Stake, presented by Horseware Ireland, aboard Quintago VA.
As host to the $150,000 Longines FEI Jumping World CupTM Las Vegas, presented by Walter Oil & Gas Corporation, this year's Las Vegas National CSI4*-W welcomes international competitors from 11 different countries, including O'Neill's own home country of New Zealand.   
"I've come to the Las Vegas National Horse Show for many years now, and it's always a staple on our show calendar every year," said O'Neill, who currently operates O'Neill Show Jumping out of Santa Cruz, CA. "We love to come. It's just something so different from what we usually get to do, and it's a great experience for the horses."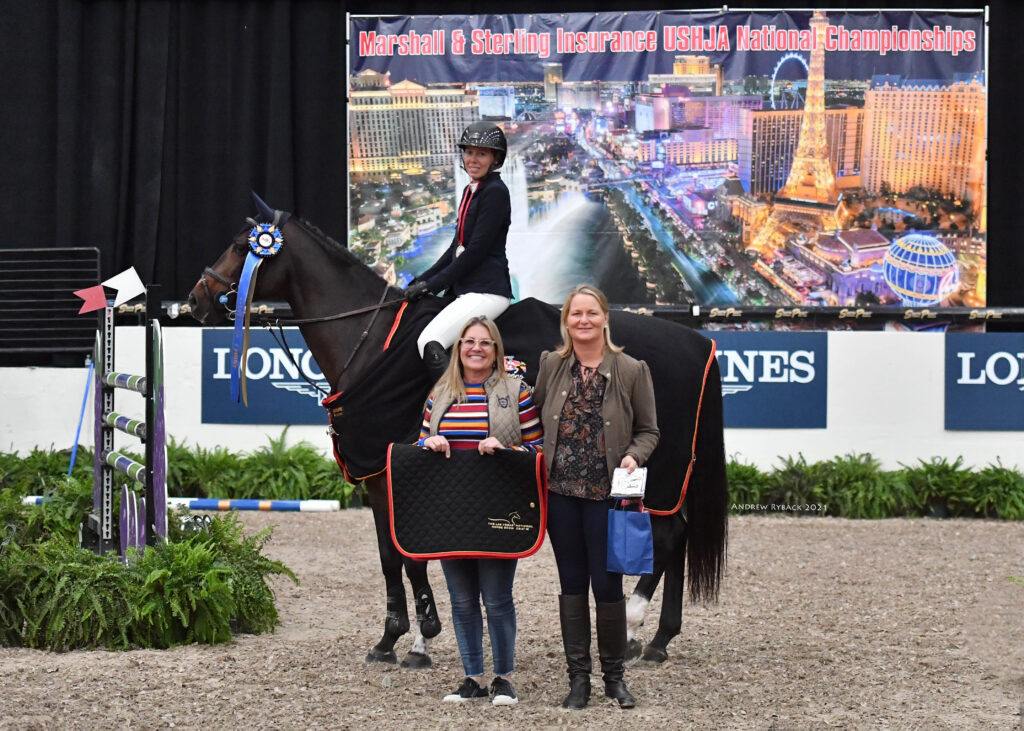 O'Neill and Quintago VA were one of 40 entries to contest Tuesday's featured two-phase track set by internationally renowned Olympic and World Cup course designer Guilherme Jorge of Brazil. A time of 28.20 seconds over the second portion of the course would secure them the victory, while second place with a time of 28.67 seconds went to the USA's Maison Mcintyre riding her own Hold It Against Me. Finishing in both third and fourth place was fellow U.S. rider Hunter Holloway, who stopped the clock in 29.16 seconds aboard Darknight de Maluga and in 29.43 seconds aboard Dana de Kerglenn.
"It was a great first-day track," said O'Neill, who is competing four horses at this week's show. "There were some technical pieces, but I think it gave a good opportunity for whatever your plan was – whether it was to be competitive or to just let the horses have a nice canter around today. It was a great start to my week."
Prior to O'Neill's victory, it was Michelle Parker who took a turn in the winners' circle. Parker rode Lutalo, owned by Dana B. Nemeth, to the top of the leaderboard in the $1,000 1.40m Open Jumper Speed, presented by JB Horse Standards, with a time of 59.62 seconds. Second place went to Bruno Diniz das Neves who finished in a time of 61.46 seconds aboard Adele XIII, owned by BDN Horse Investments. Rounding out the top three with four faults in a time of 59.40 seconds were Stephen Foran and Billy Manjaro, owned by Leane Audrey Helfer.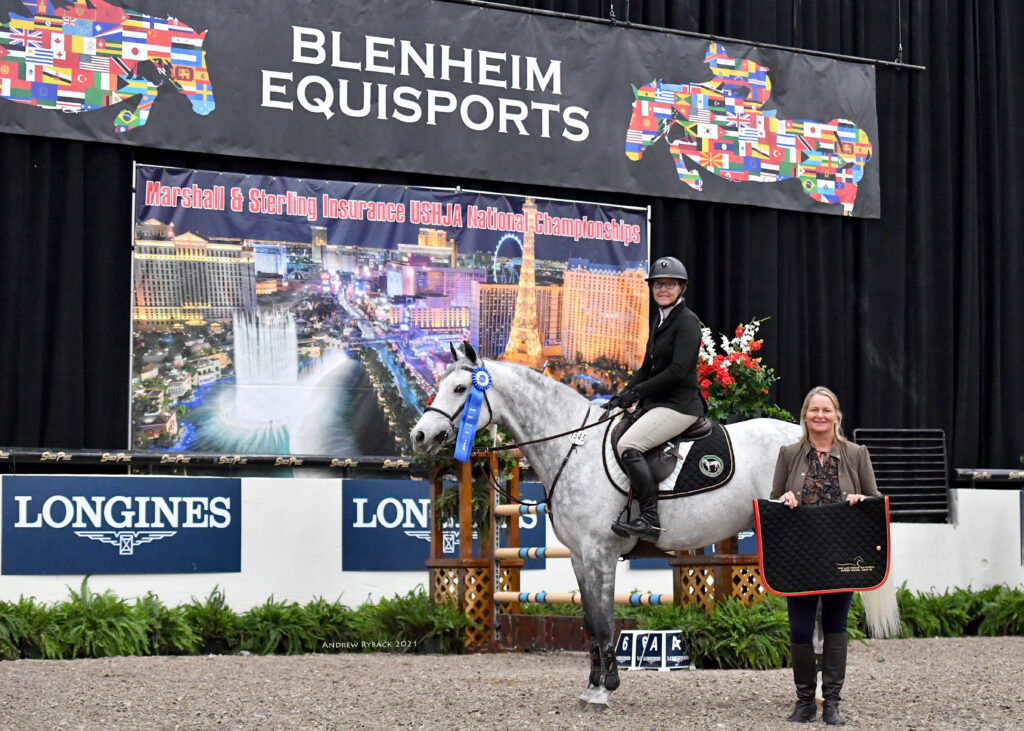 Competition at the Las Vegas National CSI4*-W resumes at 8 a.m. (PST) on Wednesday, November 17, with highlight events of the day including the $25,000 FEI 1.45m Las Vegas National Welcome Two-Phase Classic, presented by Charles Ancona, at 3 p.m. and the $10,000 FEI 1.35m Blenheim EquiSports Speed Classic, presented by LAURACEA, at 7 p.m. 
For a full schedule and event details, visit www.TheLasVegasNational.com. To access the live stream during competition hours, click here, and exhibitors can view and access round videos here.